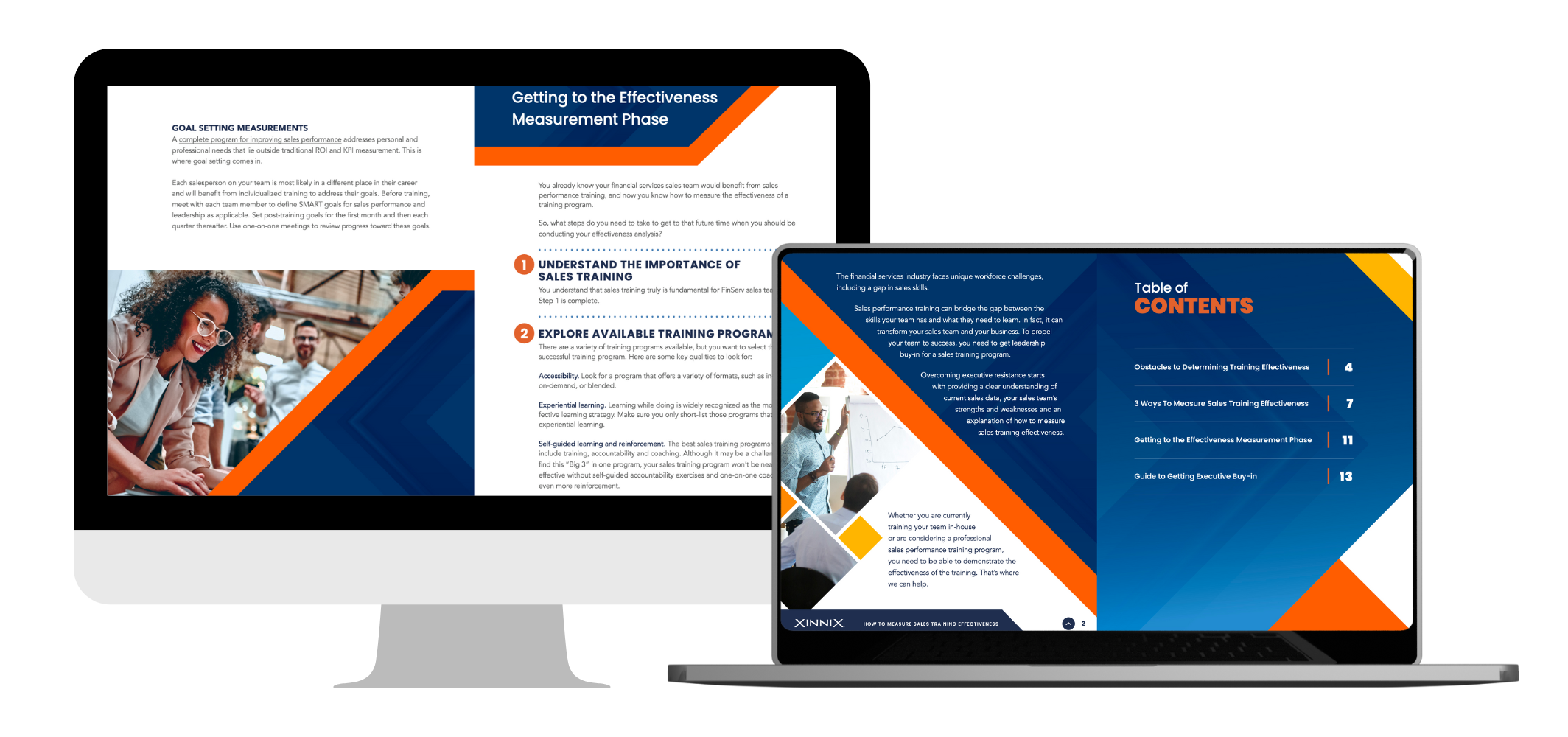 When it comes to investing in a sales training program, you want to ensure every dollar counts. That's why measuring the effectiveness of your program is crucial for maximizing your return on investment.
At XINNIX, we have the tools and expertise to help you achieve just that. With our How to Measure Sales Training Effectiveness eBook and Checklist, you'll learn how to:
Overcome common obstacles in measuring training program effectiveness.
Identify key performance indicators (KPIs) specific to your sales training.
Determine the true ROI of your sales training program.
And much more!
Upgrade your sales coaching with XINNIX's guide to ensuring sales training success. Simply fill out the form to get started on your journey toward measurable growth and outstanding results!
Fill out the form below to access your free eBook and checklist.
Featured Resources - Just For You!
What To Look For in A Successful Sales Training Program
How the right training can transform your team and the questions you should ask when evaluating sales training ...