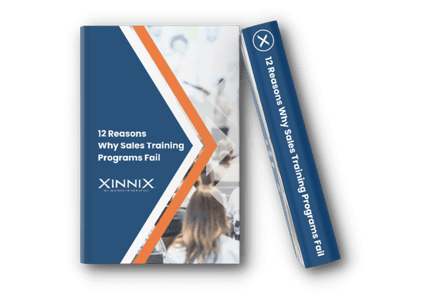 Unlock The Secrets To Effective Sales Training
Are you unsatisfied with your sales training results? There are 12 reasons that could be causing your program to fail:
Your program isn't tailored to each team member's needs

Your training program isn't budgeted correctly from the start

Training is not performed often enough, which leads to a lack of reinforcement and wasted potential
To learn the nine other reasons, download our free ebook today.
With this guide, you will:
Identify key areas that prevent your sales team from succeeding

Get insight on sales training best practices

Learn how to avoid mistakes that hinder your operations
To learn how you can maximize your sales team's performance, fill out our form to download the ebook today.
Fill out the form to access the free guide.
Featured Resources - Just For You!
5 Best Tips for Overcoming Objections in Sales
Successful sales professionals have skills to overcome objections, but they didn't start that way. It is a learned ...