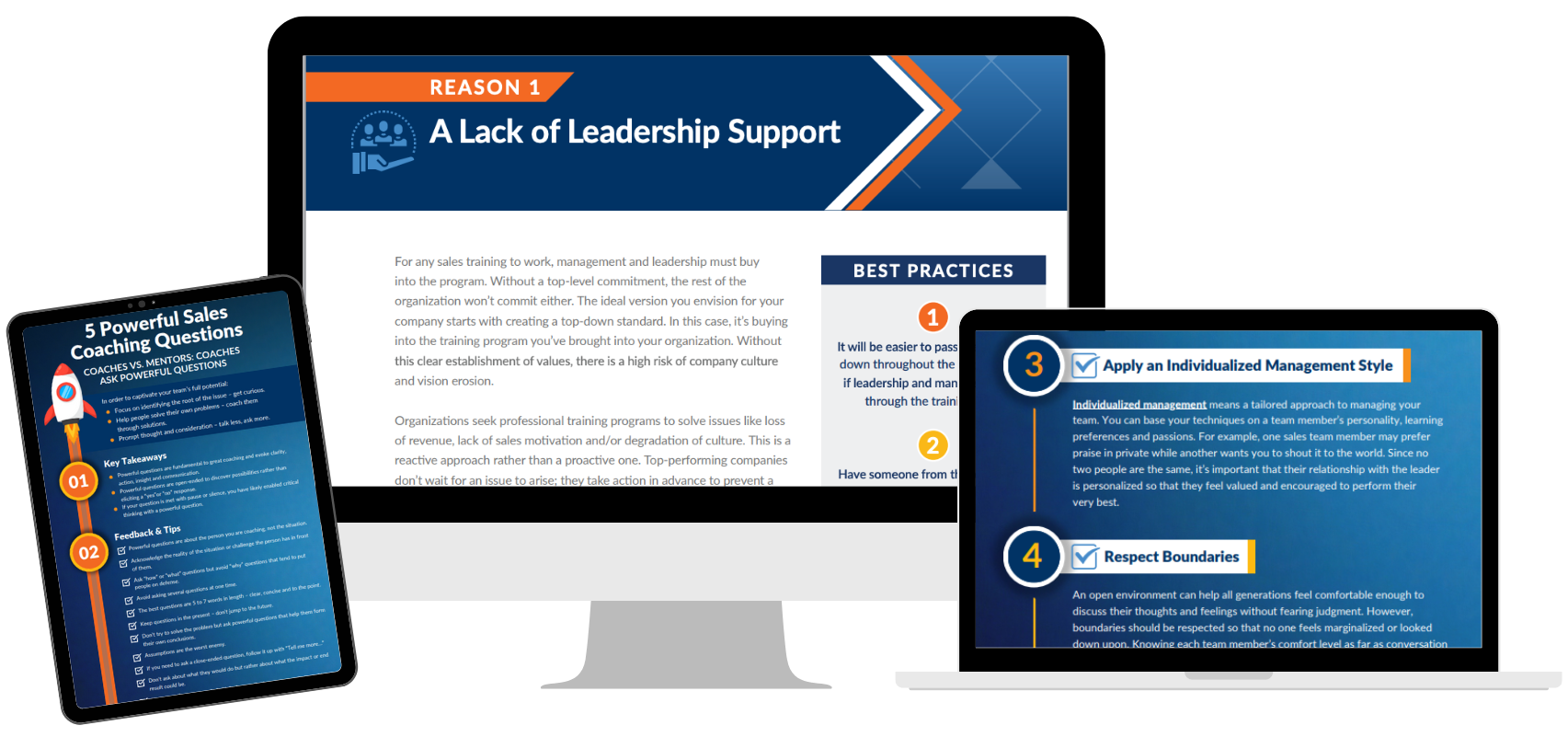 Take Your Sales Coaching to the Next Level!
Why is coaching essential to the productivity of your sales team? It helps your reps continuously improve their skills and identify growth opportunities.
XINNIX acknowledges the impact that sales coaching has on the performance of sales teams. This is why we've created an essential Sales Coaching Toolkit, designed to help you build a team of top performers.
Our Sales Coaching Toolkit includes:
Downloadable guides that are rich with the best sales practices and training advice.
Quick resources for immediately applicable tips and tricks.
And plenty more!
Fill out the form to access our library of resources designed to help create a team of top performers!
Fill out the form below to access your free toolkit.
Featured Resources - Just For You!
Why Financial Services Sales Training Is a Fundamental Need
Let's take a look at how sales training is a fundamental need for businesses like yours.