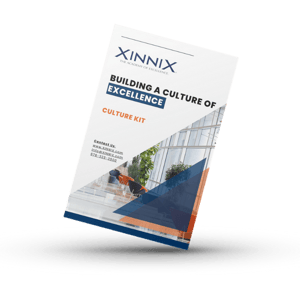 Boost Company Culture and Energize Your Organization
Corporate culture has never been more important than right now. There are many tactics, and strategies organizations can leverage to drive culture.
We have created this Culture Kit with proven strategies that support the four vital steps in driving engagement with your employees, thus leading to a culture of excellence.
Equip leaders to be Cultural Leaders and exceptional in engagement
Connect your employees to the mission, vision and core values
Engage employees in building and preserving your culture of excellence
Create your company's non-negotiables for how you will operate
Download your free
Culture Kit!
Featured Resources - Just For You!
Build a Culture of Excellence—Put Your People First
As a leader, you are ultimately responsible for shaping the culture of your branch or company.